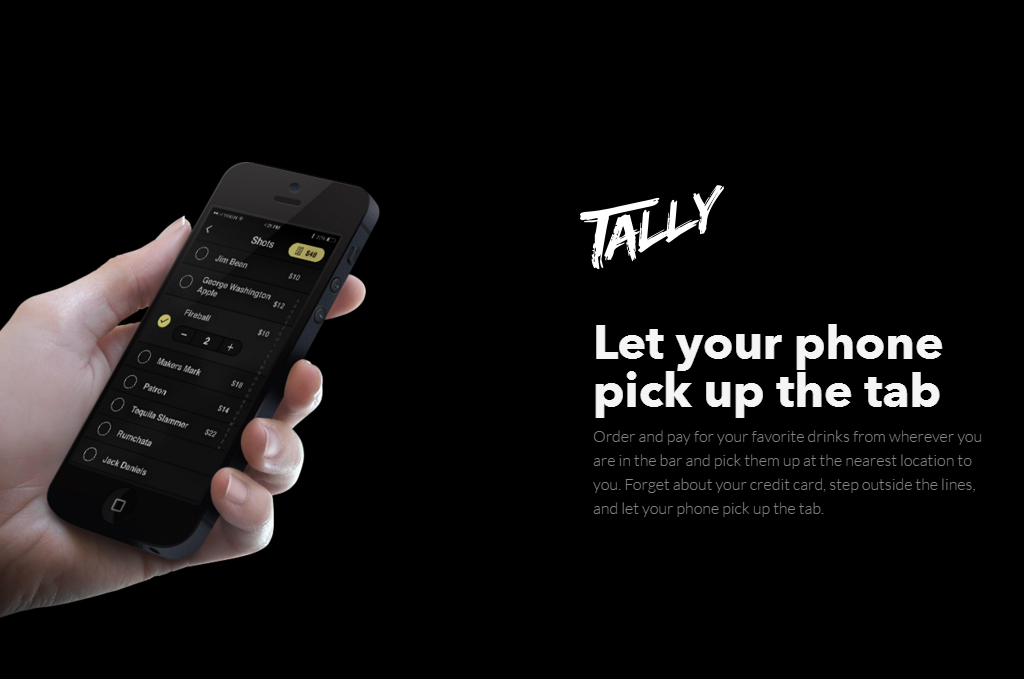 What Is My Tally? App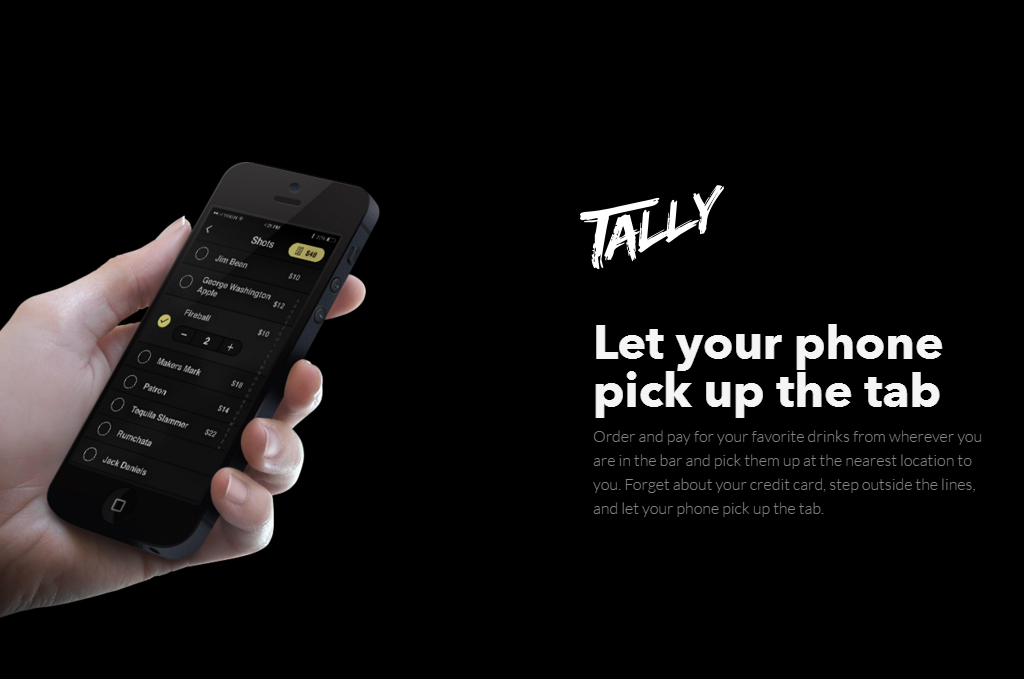 Offer Details
Tally is a mobile drink ordering application. This technology enables users to purchase beverages at their favorite bar directly from their smartphone, without having to struggle in the crowd of patrons congregating around the bar. Tally allows customers to complete transactions, track where they are "in line", monitor order progress, and receive alerts when their order is complete. The company is revolutionizing the bar/club industry by offering a service that utilizes modern day smartphone technology to simplify the lives of users, while optimizing the efficiency of businesses within the industry. Tally adds value to the bar/club ecosystem and to the three key stakeholders: the user, bartender, and establishment
Users will benefit from the easy to use ordering/payment system, which allows them to order drinks without having to fight for a spot in line at the bar. Bartenders will now be able to focus on making drinks and avoid spending valuable time ringing users up, making change, and looking for customers. Value will be provided to the establishment by increasing the drinks sold per hour, ensuring accurate payment, reducing credit card fees, and maximizing the potential of current resources.
Let your phone pick up the tab
Order and pay for your favorite drinks from wherever you are in the bar and pick them up at the nearest location to you. Forget about your credit card, step outside the lines, and let your phone pick up the tab.
Download the Tally App at the App Store here.
Contact Us
659