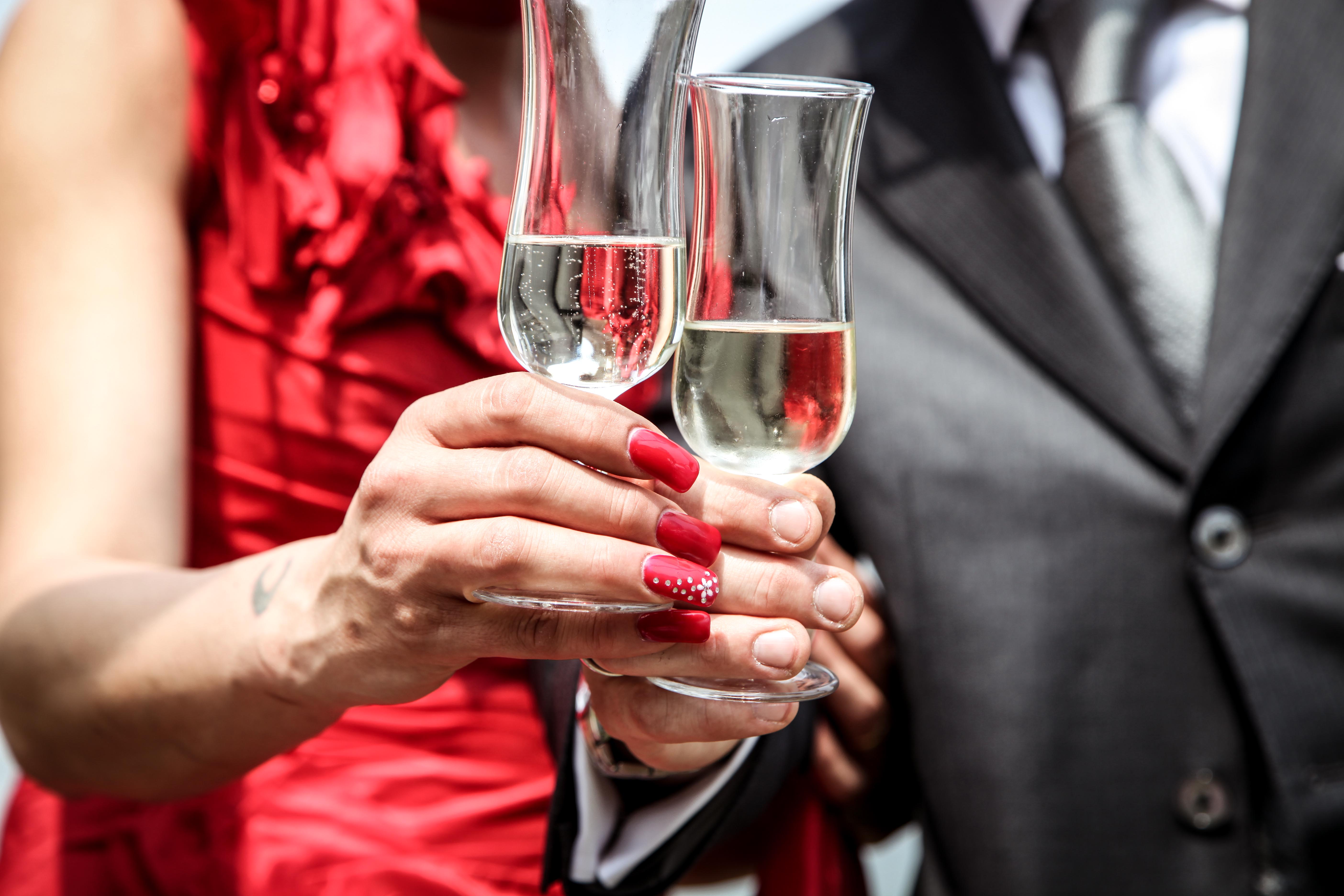 05-06-2015
Trolley Chicago Wedding Transportation
Once the wedding bells ring, there is nothing more beautiful than declaring your love among family and friends. Trolley Rates Chicago's Chicago-based Wedding Trolley rental services can take that wonderful journey with you because of our commitment to provide safe and elegant transportation for the whole wedding party. Our passion for excellent service is as undying as your love for each other, so you can rest assured that we'll clear out any bumps on the road on the best day of your life.
Celebrate the love of a lifetime by letting our 18, 24, 44 or 55-passenger Trolleys escort your family and friends from all over the country to your everlasting union. The exquisite solid oak and brass interior ensures that the blushing bride and the dashing groom will arrive at the photo shoots and reception venues in nothing but the highest standard of comfort and luxury. We'll even roll out a lavish red rug as the couple takes that momentous walk down the aisle. And when you're jamming to the beat of the game-changing built-in sound system on the road, you can let the music bring your two families together for the perfect candid photo-op on board.
Getting hitched is no small thing, and we value your happiness on the day that you join your hearts and souls as one. Whether it's your rehearsal dinner or your big day, Trolley Rates Chicago's professional trolleys blow away the competition by keeping you safe, comfortable, and as blissfully married as you can be. And if you need a revolutionary way to rock your bridal showers and bachelor parties, we've got enough champagne on board to keep the party going from dusk to dawn.
So cheers to the lovely couple! Toast to your love as you shower your other half with radiant devotion and shining adoration. A love like yours only comes once in a lifetime, and with Trolley Rates Chicago's Trolley Wedding Transportation, we can be your partner in making your happily ever after a reality. Give us a call and we'll let you know how.
Other Trolley Chicago Features:
Spotless and efficient trolleys
Punctual, trustworthy, and professionally-trained chauffeur
Weather-adaptive windows
Intimate perimeter seating adorned with brass railings and polished oak
Comfort heating and air-conditioning
Kick back and relax with your favorite food and beverages